Polish photographer Tomasz Sarna has a thing for timeless Italian design from the 1980s and all the pop culture associated with it. He is also a big fan of the Ferrari Testarossa, and car's combination of angular shapes and fashionable elegance has been on his mind for quite a long time. When his friend House of Classics got a special delivery from Switzerland, he took advantage of the opportunity and the photoshoot you see here is the result. Simple but cool no?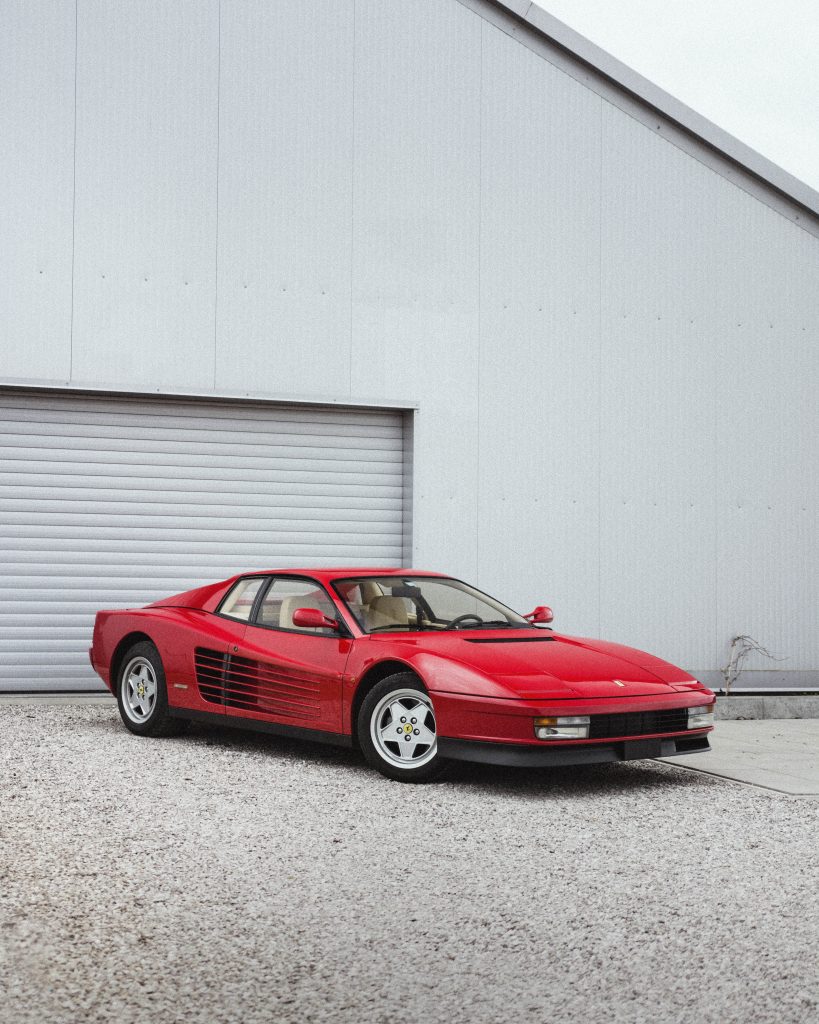 It was car designed and built to cash in on an image. And since cashing in was what the Eighties were all about, it was the perfect vehicle for its time. The saving grace was, it was also a damn good automobile

Jack Nerad, Driving Today
You all know the story of the Testarossa, which premiered at the 1984 Paris Auto Show in the monospecchio/monodado configuration. At the time the car received positive feedbacks from the automotive press and – side note – it was featured on the Road & Track magazine's cover nine times in just five years.
The Testarossa pictured here is a 1988 model, where the suspensions were redesigned and the wheels were changed from the single bolt knockoff setup to the standard Ferrari five bolt pattern. The wheel design still resembles the ones installed at the car's debut.
Well-known Testarossa owners included Alain Delon, Dr. Dre, Michael Jordan, Elton John, Gerhard Berger, O.J. Simpson, MC Hammer and Mike Tyson. Don Johnson, who famously drove a white Testarossa in Miami Vice, was gifted a brand-new silver 1989 Testarossa by Enzo Ferrari himself, who was a fan of the legendary TV series. Michael Mann, executive producer of the show, also had a custom painted, blue metallic one.