Once again this year Bellini Nautica — the leading Italian shipyard in the restoration of vintage Riva boats and the sale of new and used yachts —initiated a new exclusive collaboration with an internationally renowned artist selected for the occasion: Xavier Casalta.
Having shaken up the vintage Riva sector by breaking some paradigms in recent years, we felt the need to immerse ourselves and communicate through an image the two values that guide our work every day. In Xavier, we found the perfect artist; his works represent a harmonious union of two characteristics that complement each other, where one could not exist without the other: precision and patience.

Bellini Nautica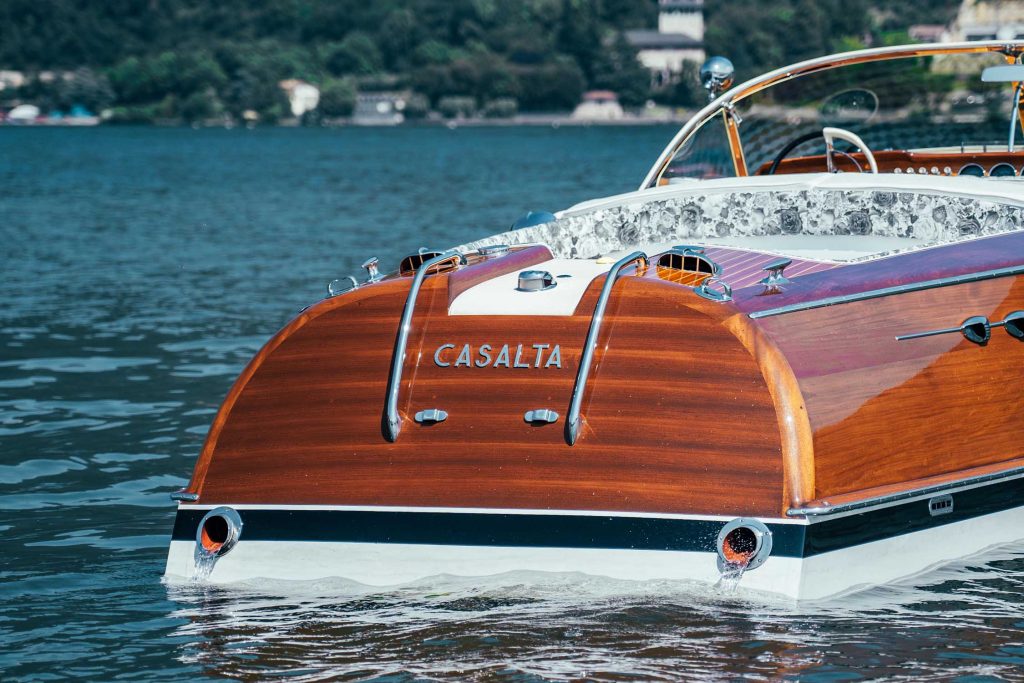 Casalta is a French creative who, from a very young age, stands out for his skills as an illustrator and the audacity that distinguishes each of his works. Over the years, he has directed his interest first towards still life and later typography. His love for architecture blossomed during a collaboration with the fashion house Dior. More recently, he has also developed a strong interest in subjects and themes that refer to antiquity. His passion for numismatics often leads him to depict deities reproduced on ancient civilization coins. Most of his production today consists of floral subjects, others related to antiquity or architecture. Casalta uses the stippling technique, which exclusively involves the use of millions of small black ink dots on paper. Patience, meticulousness, and a steady hand are the necessary ingredients for the realization of his works, many of which consist of over 50 million dots and require over 2,500 hours of work.
I have a strong connection with Bellini and Riva Aquarama; the craftsmanship that each of these boats requires is simply fascinating, and I find many affinities with my artistic production. Dedicate entire weeks, months, and in some cases years to create something unique and special, with the maniacal attention of someone who wants to be sure that every aspect and detail has been considered and evaluated, unites us.

Xavier Casalta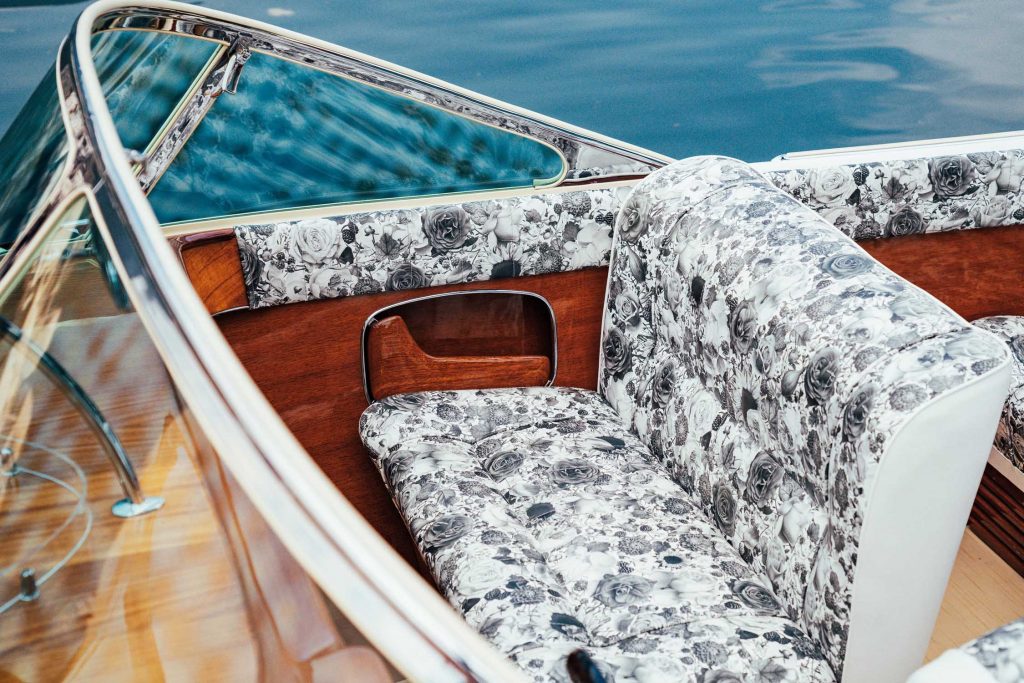 The presented work is part of the Four Seasons series, a collection of four creations developed on a square surface, each of which reproduces a season with flowers and fruits that become interchangeable and skillfully blended subjects. The creations required 2,000 hours of work, averaging 500-600 hours each. The collaboration with the artist is part of a broader path and underlines Bellini Nautica's strong connection with the world of art. Every year, the historic shipyard in Clusane presents important collaborations with well-known names in the international art scene, giving rise to true works of art.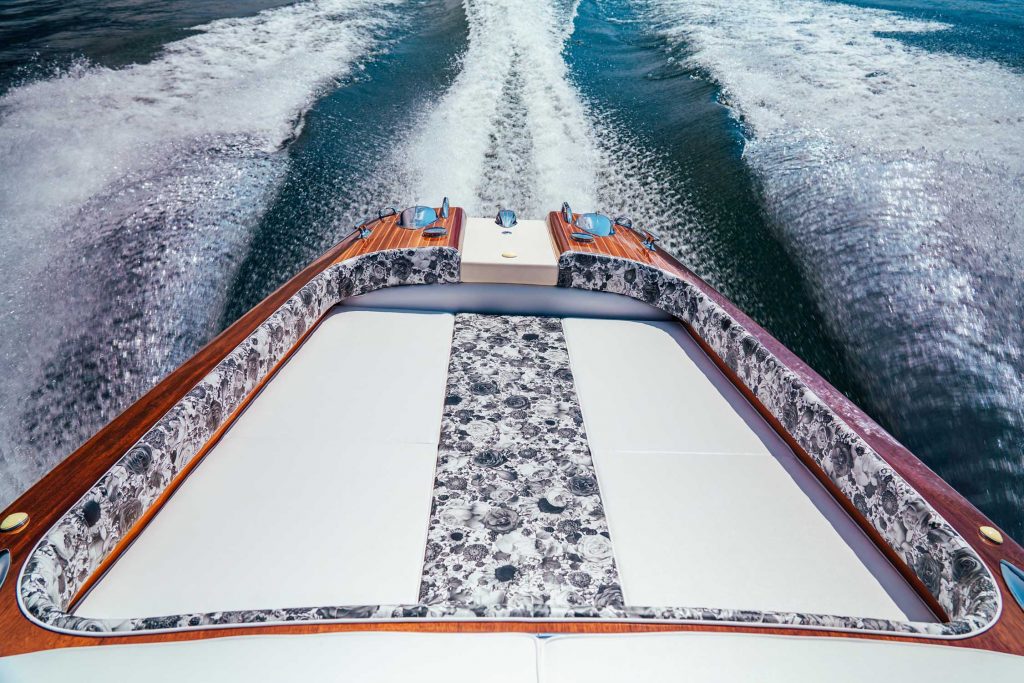 Therefore, it is not just about the restoration and care of legendary wooden boats but also about pure creation, bringing new meanings and current aesthetic concepts into the Riva universe. The complete artistic project is exhibited at the Bellini Nautica shipyard and can be freely enjoyed in the two days following the presentation event. The open shipyard was an opportunity to showcase, in addition to a series of works created to celebrate the collaboration with Bellini Nautica, a true tribute to craftsmanship and what was created by humans in ancient times, where extreme dedication and great skill were required.