"The Gucci styling we have created for this car is designed to give a fortunate few owners a rare possession of distinction, beauty and ultimate luxury".

Aldo Gucci
Fontainbleu Resort, Miami Beach, 1978. Using the words above Aldo Gucci — the eldest son of Gucci's founder, Guccio — introduced an exclusive version of the Cadillac Seville, featuring a truly fashionable eponymous package. He designed this Italo-american ultimate version himself, meant to add some proper Italian bling to the V8-powered American sedan.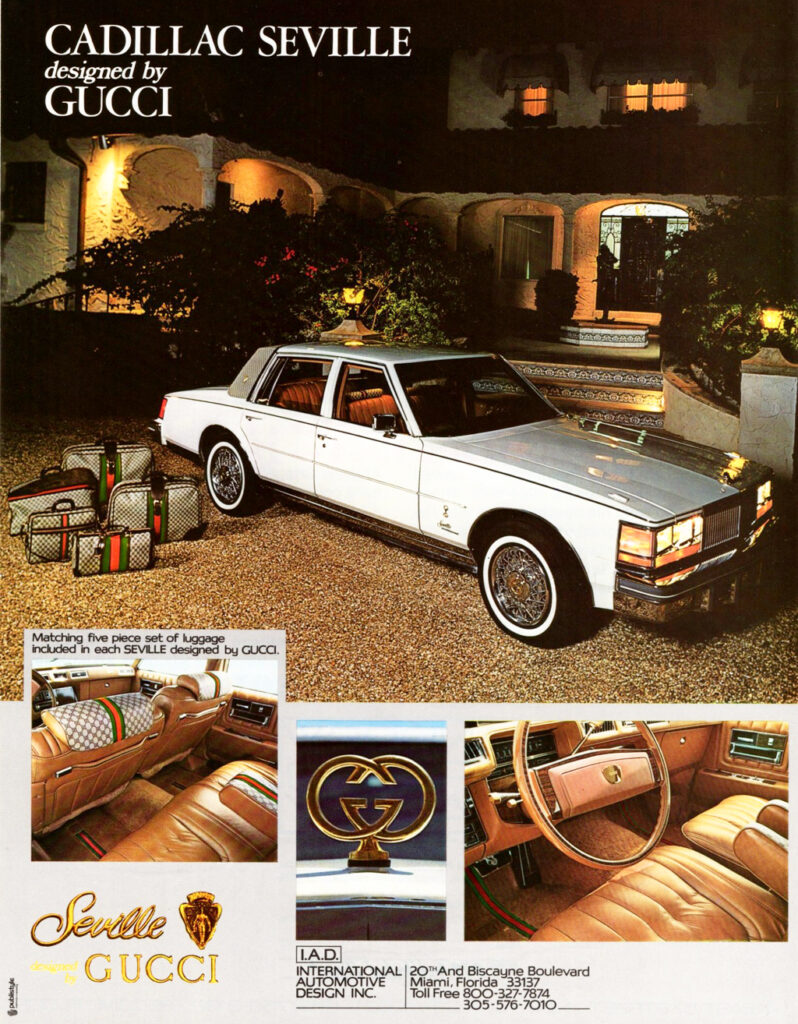 Fully equipped Sevilles were leaving the GM's factory to Miami, where the International Automotive Design Inc. applied Gucci's beauty treatment.
Three body colors available — white, black or medium brown — a vinyl top covering the C-Pillar with the iconic double G logo, a gold Gucci hood ornament, gold Gucci details on the wheels, front fenders and C-Pillar, and Gucci's green and red stripes to define the trunk line.
Full leather interiors included the Italian brand's exclusive patterned fabric on the headrests, armrest, headliner, and floor mats, plus the Gucci nameplate on the steering wheel center hub, the passenger side of the dashboard and on the pillars. Last but not least, a full set of Gucci baggages.
This Cadillac Seville Gucci, as the Fiat 130 Villa d'Este we reported you earlier this week, has been one of the coolest stars we had the pleasure to admire at The I.C.E. 2022.