The giardinetta/familiar/station wagon/estate version of the Fiat 130 was built by Officina Introzzi, a coachbuilder based near Como and specialized in one-off projects. The design was made by the Fiat Design Centre and originated from a specific request of Gianni Agnelli himself.
This flagship sedan was launched in 1969 with a 2.8L V6 engine producing 140 hp and a three-speed automatic transmission. It was a sumptuous four-door car with rather boxy lines and a somewhat American look, featuring lavish chrome trims. The independent suspensions on all four wheels and the large seats made this saloon particularly comfortable on long journeys.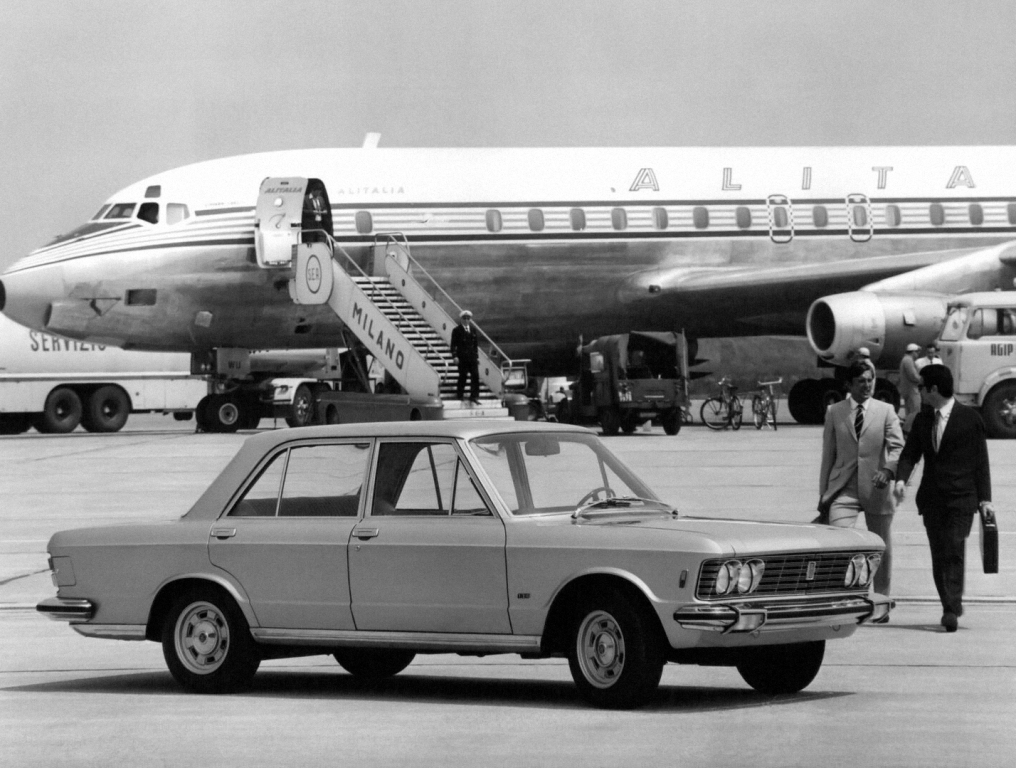 The engine was then updated in 1971, increasing the displacement to 3.2L and offering 165 hp, while a mechanical gearbox was added alongside the automatic one. The Geneva International Motor Show saw the presentation of the five-seater coupé version of the model, designed and built by Pininfarina, also equipped with the updated mechanicals. The Fiat Design Centre used the sedan as the basis for creation of the 130 Familiare, just four of which were built by Officina Introzzi.
Only 4 units left the workshop, and had the same basic conversion job, but they differed in colours and some additional details. They all had a huge, glazed rear hatchback with two handles either side of the registration plate. The large windows added to create the luggage compartment continued the slant of the air scoop and the rear pillar, which was fitted with ventilation fins.
The first of the lot — chassis 0011444, later called "Villa d'Este" — featured US-style faux wood side panels and a large wicker basket on the roof.
This was one of the fav Avvocato's personals, often used in St. Moritz as a daily driver during the winter season, and it's now part of the legendary Lopresto collection. The Fiat 130 Villa d'Este has been one of the coolest stars we admired at The I.C.E. 2022.