Dakar 2023 ended with a consecutive double victory for duo Nasser Al-Attiyah and Mathieu Baumel.
The Qatari ace scored his fifth Dakar title — after Argentina 2011 and 2015, Peru 2019 and Saudi Arabia 2022. With co-driver Baumel, he cleared the final stage on the Gulf coast with a lead of an hour and 20 min over nine-times World Rally champion Sébastien Loeb. He now pulls ahead of Ari Vatanen in the all-time classification, with only Stéphane Peterhansel — eight wins — above him.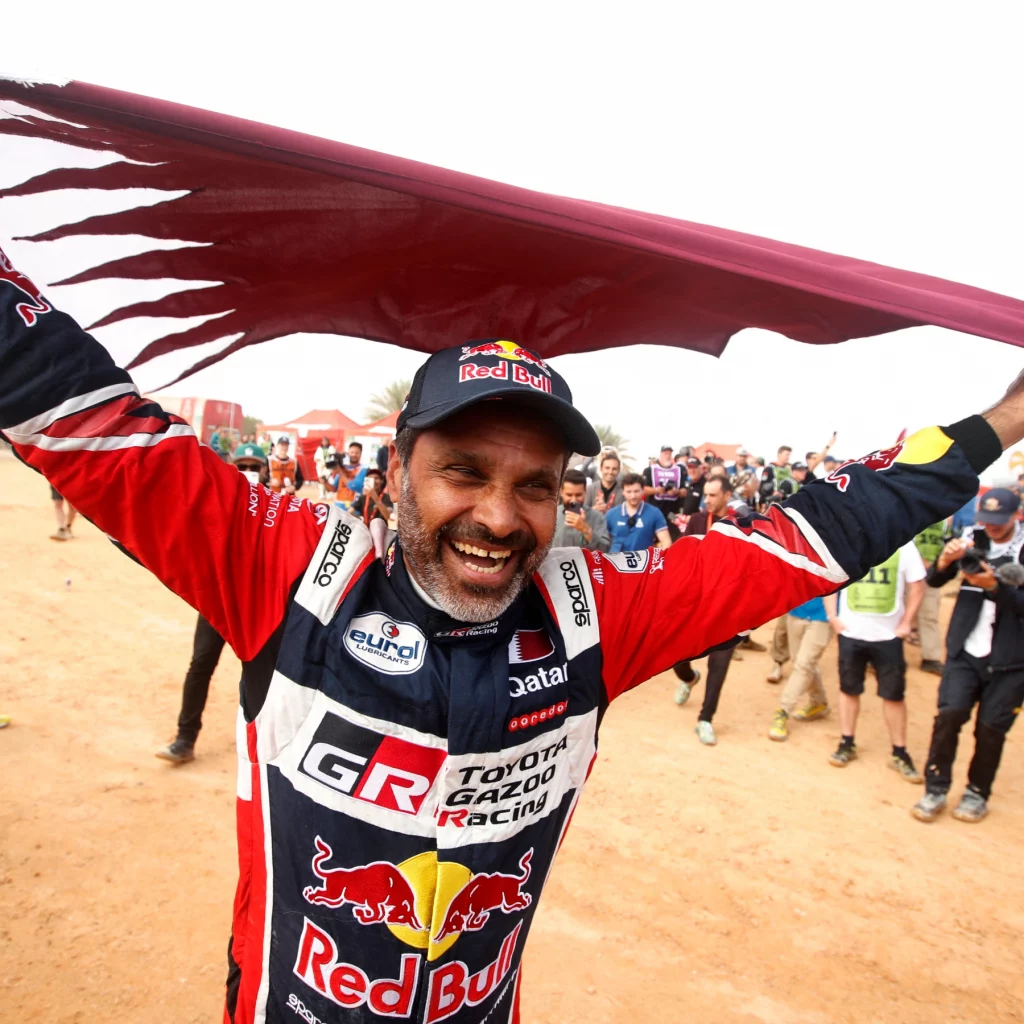 We just finished and I'm so happy. It was a difficult Dakar for everyone. It's crazy to manage to defend my title. I'm very happy to win five times, and Mathieu four… Sorry, Mathieu! I respect Ari enormously, he's still my idol. I always want to win more and more, now I want to defend my world champion's title. We didn't have to attack like crazy. We managed to get through the second week and win the Dakar at the end, that's what really matters.

Nasser Al-Attiyah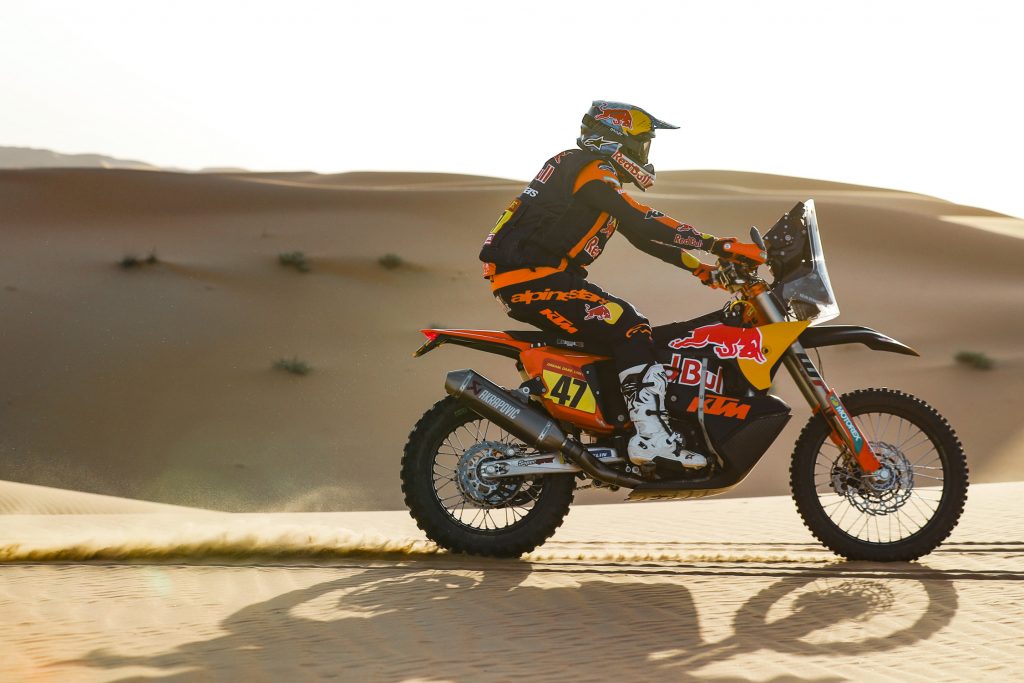 In the bike division, Kevin Benavides won his second title by 43 seconds only, beating Toby Price in the very last kilometers after 14 incredible stages. What a battle on the edge!
It's been an amazing day! I just focused on every kilometer from the first to the last. I didn't think about the position or the result I just gave my 100 percent over the whole stage and tried to enjoy the day. The special was really fast and tricky, and so muddy – thankfully I didn't make any big mistakes, but it would have been easy to have an issue out there today. I have worked so hard for this. This year's rally has been one of the closest ever and there wasn't a single day where you could afford to ease off. I couldn't have done it without the support of my team, and all my family and friends. It's going to take a little while to sink in, I can't describe this feeling right now.

Kevin Benavides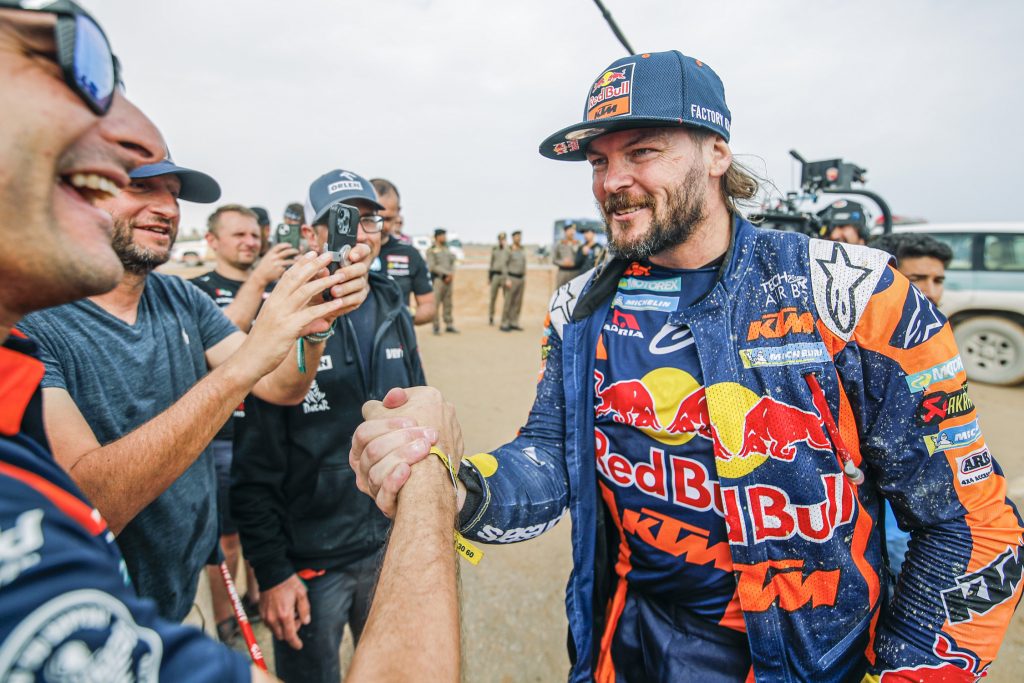 So, so close. Yeah, a great job from Kevin, he did really well today. I knew it was going to be tight, and of course I pushed right from the start all through the stage. I just missed three waypoints by virtually meters, and it dropped me back. Obviously, the goal is to win, and it's frustrating to miss out by such a narrow margin. But I'm fit, healthy, and I'm going home with a trophy, so that's the most important thing. I'm ready for another one next year.

Toby Price
Last but not least, we ought to give a special round of applause to our Italian friends Ottavio Missoni and Cesare Zacchetti, who both finished the 2023 Dakar riding their Gin Engine-livered — personally designed also by our team— Honda and KTM respectively. Complimenti ragazzi, very proud of you!