The Ferrari 400i is a front-engined V12 2+2 grand tourer car made between 1979 and 1985. It is closely related to the 365 GT4 2+2 and the 412, sharing the same body, chassis and engine evolved over time. Penned out by Leonardo Fioravanti at Pininfarina, it was the first Ferrari available with an automatic transmission. Under the bonnet there is a 4.8 L Tipo F101 24-valves V12 engine, designed by Gioacchino Colombo, capable of 310 hp. A total of 1.305 examples were produced, 883 Automatics and 422 GTs.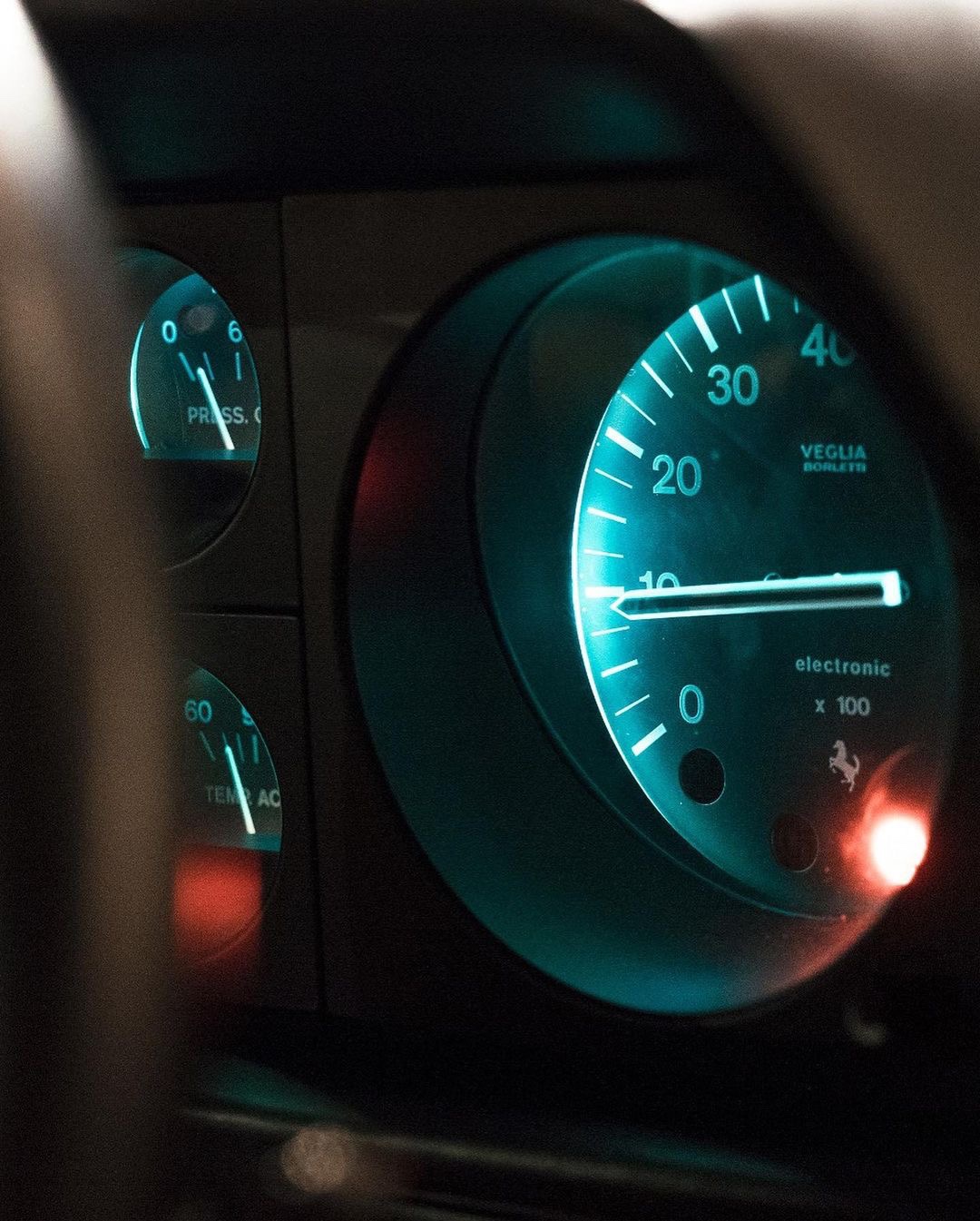 The 400i's successor was the 412, the vehicle used in the 2006 independent movie Electroma by Daft Punk – Thomas Bangalter and Guy-Manuel de Homem-Christo – with the famed 'Human' license plates. The movie was presented at the 2006 Cannes Film Festival in the Quinzaine des Realisateurs' section.
The model pictured here by Davide De Martis belongs to the one and only Lapo Elkann.
Davide commented: "In these portraits, I wanted to show the robotic side of this car. That night the fog made the traffic lights glow and fade into the dark sky, making this Ferrari look like a spaceship. When we landed in front of Lapo's new Garage Italia the red light reflection on the 400i brought back the blood, sweat and tears that made Ferrari what was and what still is today: a true piece of Italian automotive history".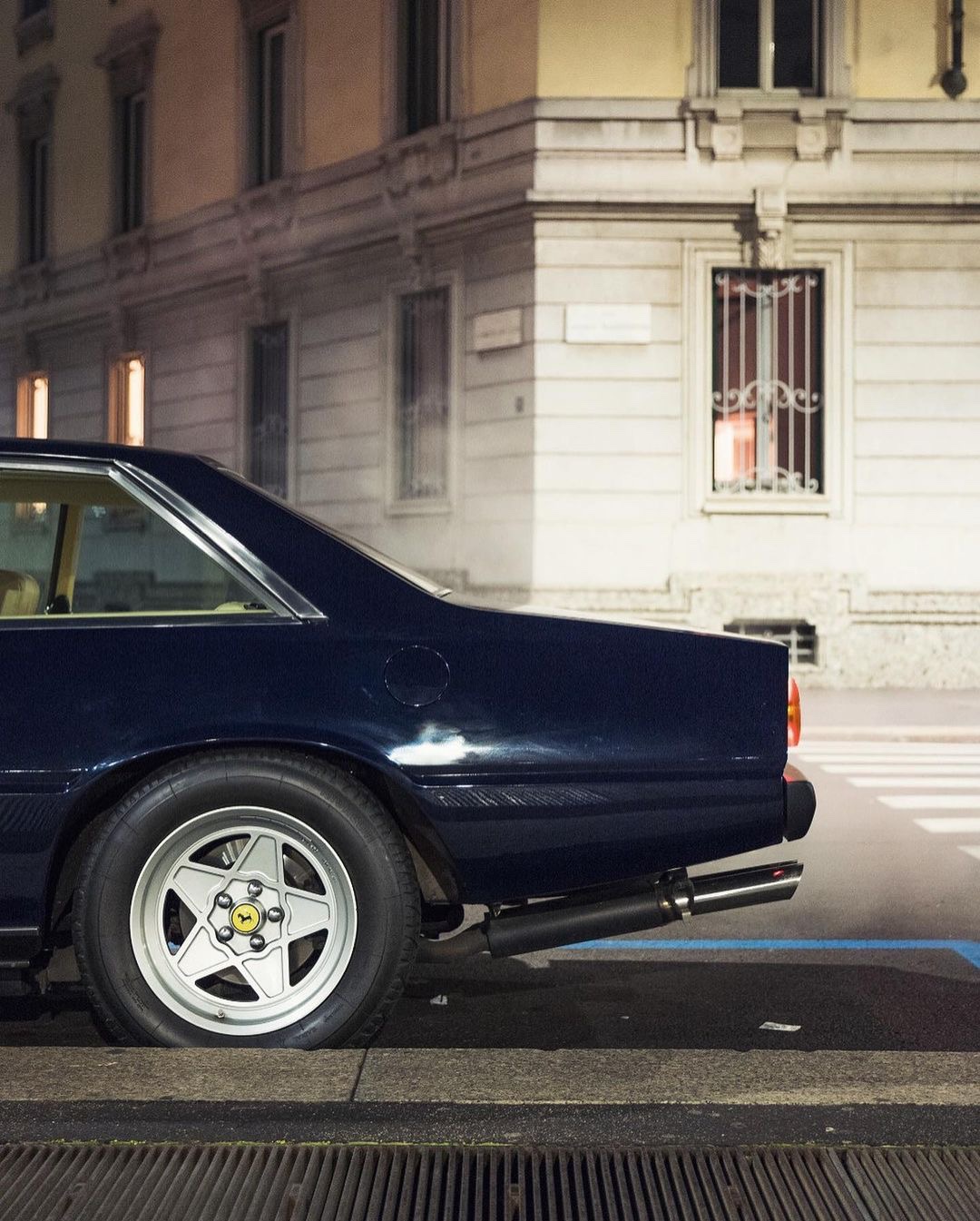 In August 1984, motoring journalist L.J.K. Setright of Car Magazine, described it as "one of the few most beautiful, and one of the two most elegant, bodies ever to leave the lead of Pininfarina's pencilling vision".
Rumours say the car was about to be chosen for the Miami Vice tv series when suddenly the Testarossa made its debut. Among its notable owners, Sammy Hager and Keith Richards.