Few weeks ago we received a call from our friend François Pourcher — President of Teyras and manager of the splendid sailing boat Marge — inviting us at the 2021 Sotheby's International Realty France Rally named "Castles, Cars & Art de Vivre".
The itinerary would have driven us with a mouthful of classic cars from Côte d'Azur to Bourgogne, in order to attend the 161st Hospices de Beaune Wine Auction. An invitation that certainly couldn't be refused, so we left Milan to reach the first stage of an extraordinary and unforgettable weekend. The entire event is the brainchild of Alexander Kraft, owner and CEO of Sotheby's International Realty France & Monaco, founder and designer of his brand eponimous Alexander Kraft Monte Carlo.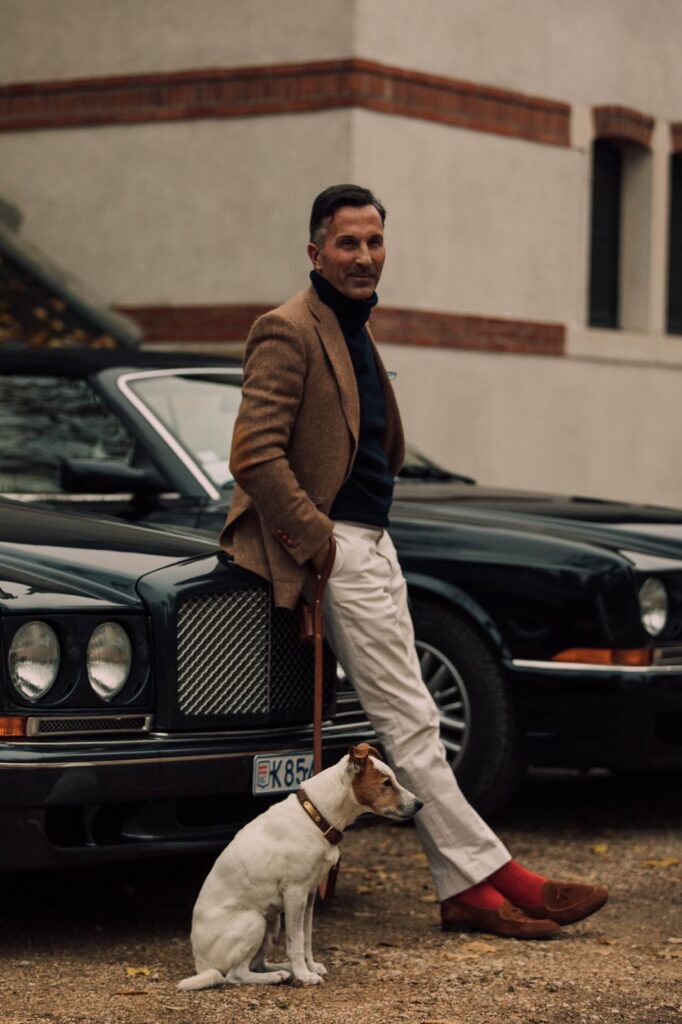 Born in Berlin, monsieur Kraft studied law here and in Cambridge, looking forward to become a diplomat. After a doctorate degree in intellectual property completed in San Diego, California, he took an internship at Sotheby's in Beverly Hills, working in various departments including the wine and the real estate ones.
Kraft quickly found out the latter was a true passion and it would have been his main working field for the future. Moved back to Europe, fas European Regional Manager & Senior Vice President of Sotheby's International Realty he managed a network with 65+ offices in more than 25 countries. In 2004 Kraft acquired Sotheby's International Realty France and Monaco, building a franchise network which now comprises more 50+ offices in France's most important markets such as Paris, Provence, Côte d'Azur, Biarritz, Megève, Courchevel and many more.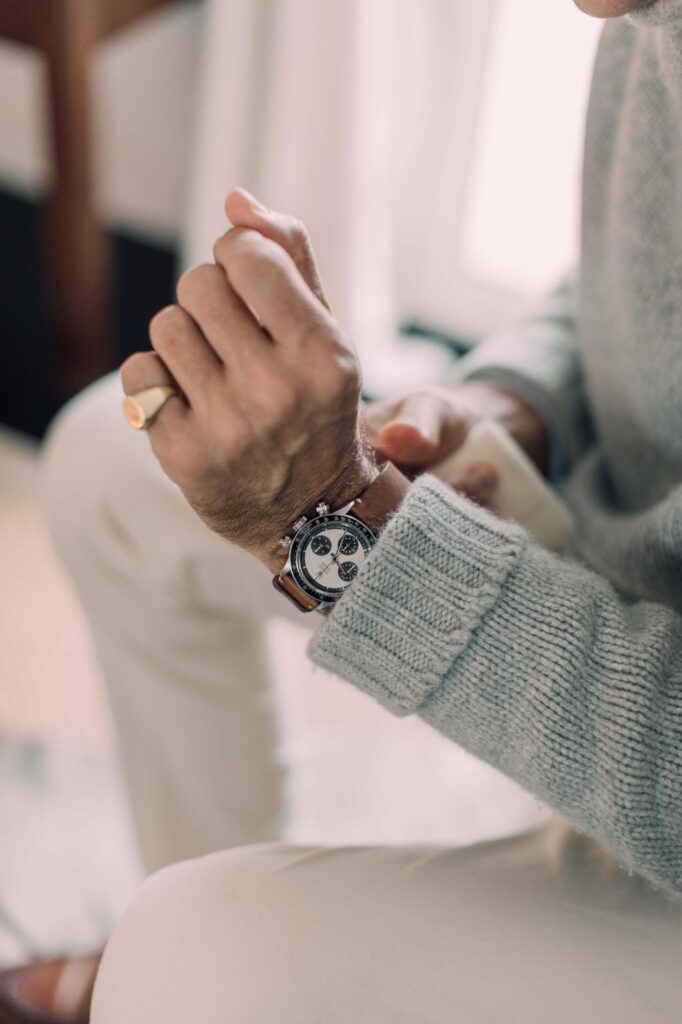 Besides his prestigious working CV — which would surely be enough to describe a character — this surprising man is a contemporary, old-fashioned and bondesque gentleman: in love with with classic cars, shoes, fine clothing, superb watches, first edition books, wines and cigars. You name one, Kraft knows.
Day 0
Milano – Genova – Ventimiglia – Nice – Ampus
We arrived at destination just in time for the last rays of sun, at the legendary court of Alexander Kraft and Bertie, his lovely Parson Jack Russell Terrier dog.
His South of France weekend "shed in the woods" — as he informally calls it — is a four-house countryside property that comes with its original floors and roofs.It was built in the mid-18th century and used to be the estate of a local noble family. It was split up over the years until Kraft bought the property and restored it.
The house comprises today four neo-classical buildings with approximatively 1.500 square meters of living space, including 17 bedrooms.
Amenities for its privileged guests include a three hectares park, three pools, one grass tennis court and one small lake as well as various collections its owner amassed over the years, including 18th century antiques, a first edition library, a collection of old masters and modern art, sculptures, collectibles and, of course, classic cars. Flawless taste, top notch hospitality.
Day 1
Ampus – L'Isle-sur-la-Sorgue – La Chapelle-du-Châtelard
The convoy, composed of a Mercedes-Benz 280 SL, a taylor-made, unbumpered, fuel-injected Ferrari 365 GT 2+2, a Bentley Turbo R, a Bentley Azure and a Continental T, left around 9:30 AM towards L'Isle-sur-la-Sorgue a small town on the Sorgue river, famous for its antique shops and Sunday markets.
Perched on a rock at the entrance of the Monts de Vaucluse, the quaint village combines charm and authenticity, with its little church of Romanesque origin, its flowery streets and houses in dry stones. It enjoys stunning views across the plain planted with olive trees and Mediterranean plants.
If its history dates back to prehistoric times, the modern history will record that here lived Jacques de Sade (1705-1778) cleric and man of letters, uncle of the Divine Marquis — who stayed here during his whole childhood holidays — and Jean-Jacques Morvan (1928-2005) painter, sculptor, engraver and writer.
Here we had the chance to visit a property at Saumane-de-Vauclouse. It's a stunning 650 square meters and nine rooms estate, featuring an incredible linear pool and a timeless cypresses-bordered access way.
It actually is an authentic XVI century priory, beautifully restored in the pure respect for tradition, boasting magnificent panoramic views over the Lubéron and the Alps.
The main dwelling mainly features 3 lounges, 2 kitchens with pantry and 7 suites with bathroom or shower room, including the Master Suite of over 86 square meters.
After a relaxing French barbecue under the warm sun and the exploration of the entire house and gardens, we moved to La Chapelle-du-Châtelard where we reached our overnight stay: The Château des Creusettes.
This castle, built in 1860 by the Lyon entrepreneur Alfonse Clément-Desormes, is located in the Dombes, halfway between Lyon and Geneva. The red brick house with its glazed tile roof has been completely renovated to its former glory; its gardens lay by the river Chalaronne and today boasts 13 luxurious rooms, 3 salons and kitchens.
A black-tie dinner and after dinner drinks amused all guests until late night.
Day Two
La Chapelle-du-Châtelard – Gilly-lès-Cîteaux – Beaune
The classic cars squad checked-out from the Château des Creusettes around 10:30 AM, off to visit the breathtaking Château de Fléchères. Fléchères is one of the largest manor in the Lyon area. Built from 1606 to 1625 and preserved totally intact, offered an exceptional picture of the grandeur life of the 17th century.
In 1632, the painter Pietro Ricchi, just arrived from Tuscany, realized here an astonishingly series of frescos and decors, which surpasse all those known in France from its period in terms of quality, scale and state of preservation. Great carved fireplaces, the grand open staircases, a Louis XV-paneled apartment with rich furnishings, and the early kitchens — everything perfectly works.
The size of the building, unusual for the Lyonnais, and above all the conservation of its medieval appearance, must have helped to give credibility to the family legend which made the de Sèves direct descendants of a celebrated feudal family of Piedmont, known from the 13th century, the Marquises of Seva.
Around 2:30 PM, our group head to Beaune for an invitation-only, exclusive Hospices de Beaune's wine tasting hosted by Sotheby's Wine. A mesmerizing experience, lost between A-level incredible bottle, in good company with specialists from Paris, London and New York.
Amongst the 14 wines we tasted, we'll surely never forget the Mersault Premier Cru Les Genevrières, Cuvée Philippe Le Bon (2017) and the Mazis-Chambertin Grand Cru, Cuvée Madeleine Collignon (2015). Being sommeliers isn't our job at all, so we won't spend words describing you their powerful bouquets, nor the notes that really dominated Car&vintage's nostrils, mouth or palate. When you'll read their names in your French wine list, don't hesitate.
After a convivial french-styled dinner at the Garum restaurant in Beaune centre, will went back to our rooms inside the austere walls of the Château de Gilly. Superbly located in the heart of the wine region that goes between Beaune and Dijon, this luxury hotel which interiors have been embellished with rich tapestries, old stone walls and armors, begun his life in the 16th century as a Benedictine Priory ruled by the Bishop of Paris. Later sold to the Cistercian order, abbot Nicholas Boucherat II turned the property into a place for relax — despite the monks reputation for austerity and discipline — status that lasted until the French Revolution.
After that monasteries became private properties and subsequent owners assigned the house to farmers and workers until the department of the Côte-d'Or purchased the estate to turn it into a theatre in 1978. In 1987, hotelier René Traversac oversaw the restoration of building and gardens to transform Gilly into what we see today.
Day Three
Beaune – Milan
The 161st Hospices de Beaune Wine Auction, held by Sotheby's Wine at the Halles de Beaune, is the oldest such event on earth, and one of the most important annual highlights of the entire wine industry. The 350+ lots were 100% sold, with every lot selling for a price above its high estimate. With the addition of the Pièce des Présidents — which sold for a record 800k euro — the grand total raised for charity was 11.7 M euro over six-hours.
The Pièce des Présidents led the sale, and this year the wine was selected from the prestigious Corton Renardes vineyard. Sold to benefit the Fédération Nationale Solidarité Femmes, to help in their fight against violence towards women, and the Institut Curie, to aid medical research against breast cancer, the unique single-barrel cuvée established a new record price for the Hospices de Beaune.
It was acquired in the room by Mattia Tabacco from Oeno Group, a multi-award winning, London-based Fine Wine House.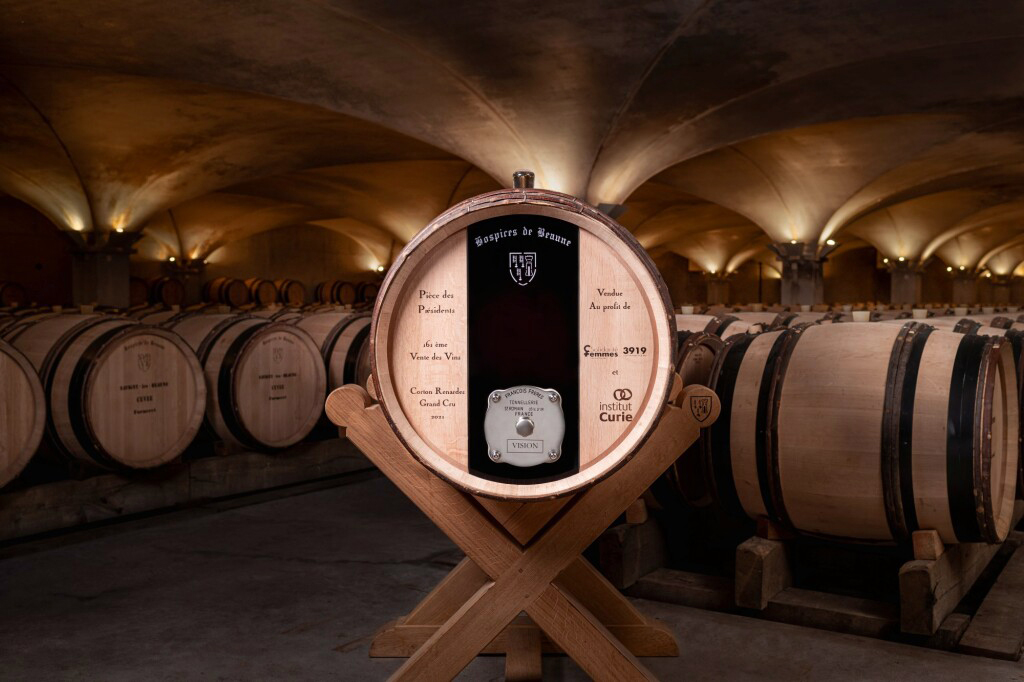 At the end of this memorable event we left the room with more than 700 attendees and we got ready for our trip back to Milan, a bit tired but happy for such an amazing lifestyle trip. Well beyond any expectation.
Thank you once more monsieur Kraft!