The brand new 3D environments of the new gin Engine website have been fully redesigned in every single detail: from the research of the retro design of all graphic elements to the creation of realistic renderings and detailed animations, from the custom illustrations to stickers that echo gin Engine's colors and style.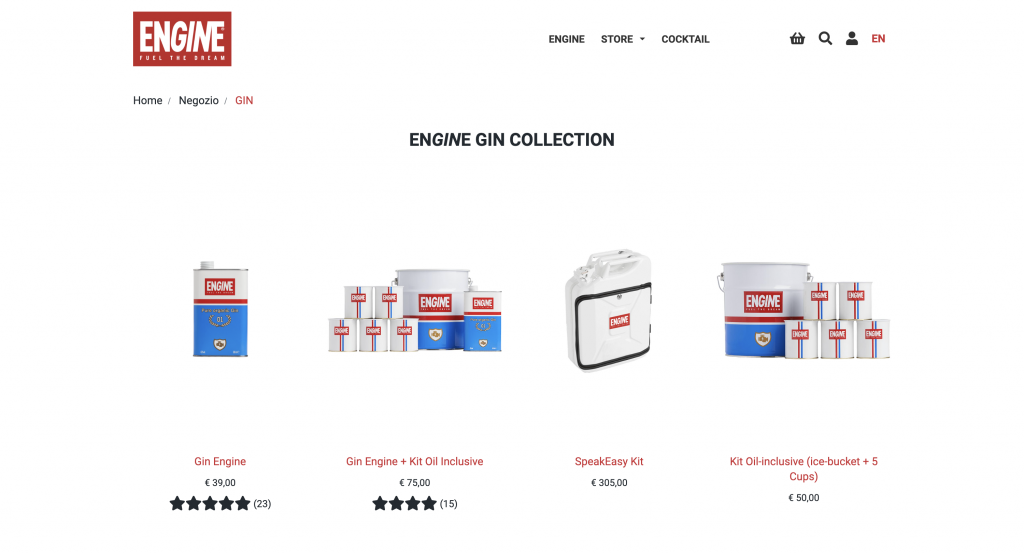 You can now stop by a flamboyant gas station, browse and refuel in the Engine galaxy, the hand-made, Langhe region-born gin, 100% organic and 100% Made in Italy. Within the new 3D e-commerce platform you will find the Market section with the whole Gin Engine Collection. On their virtual shelves you can discover and purchase the iconic Gine Engine cans, the Speakeasy Kits, the new Engine GT — the Tonichino Gin from Langhe, the Ice Buckets and many other products.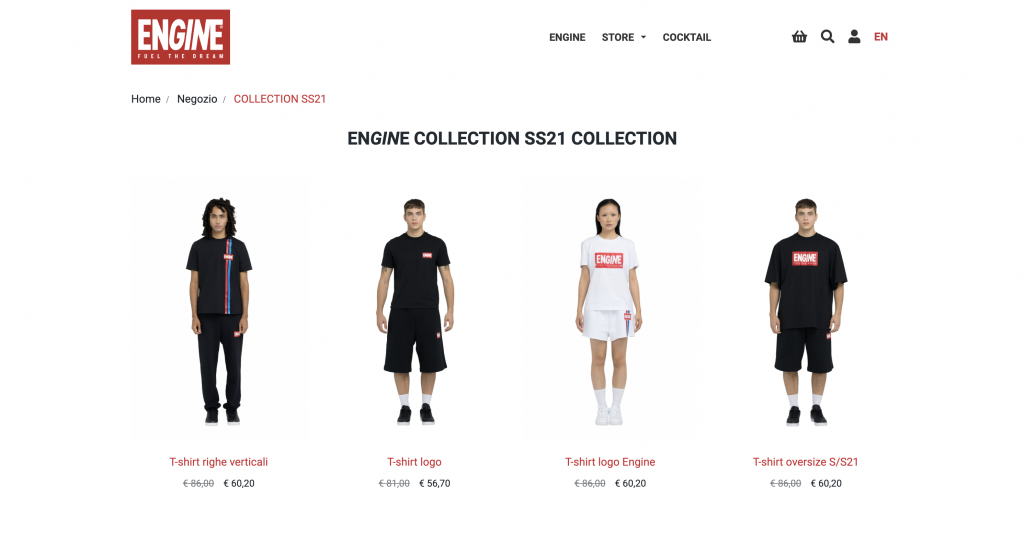 Moreover, you can explore the Engine-branded ready-to-wear collection featuring t-shirts, sweatshirts, shorts and other accessories.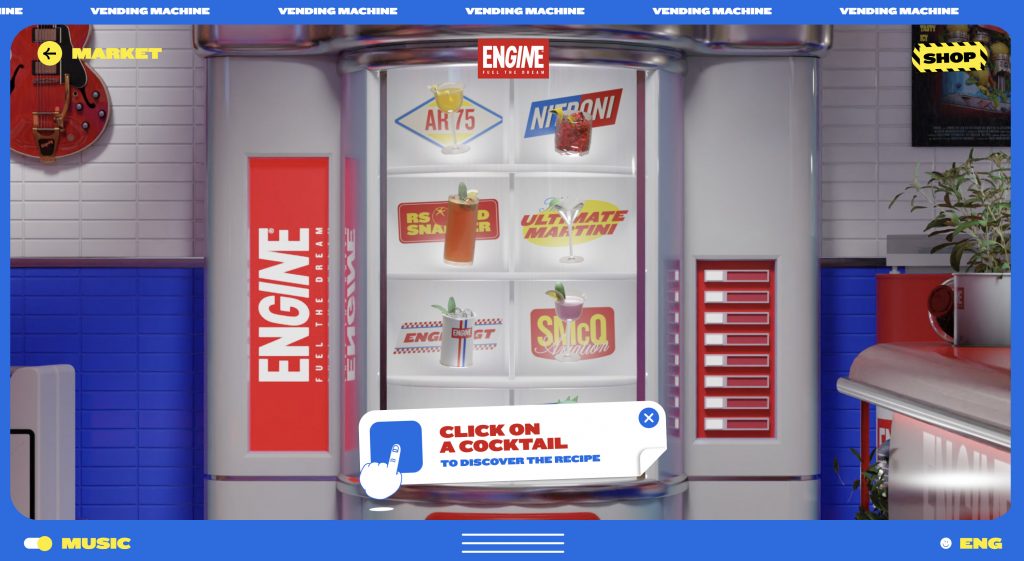 Inside the Engine Station you can quench your thirst at the Vending-Machine with 8 of unique signature cocktails, from Nitroni to Ultimate Martini.
Stop by The Fridge section! In the refrigerator area you will discover the identikit of Engine's botanicals and other extraordinary ingredients that have made this product Italy's best-selling Italian gin.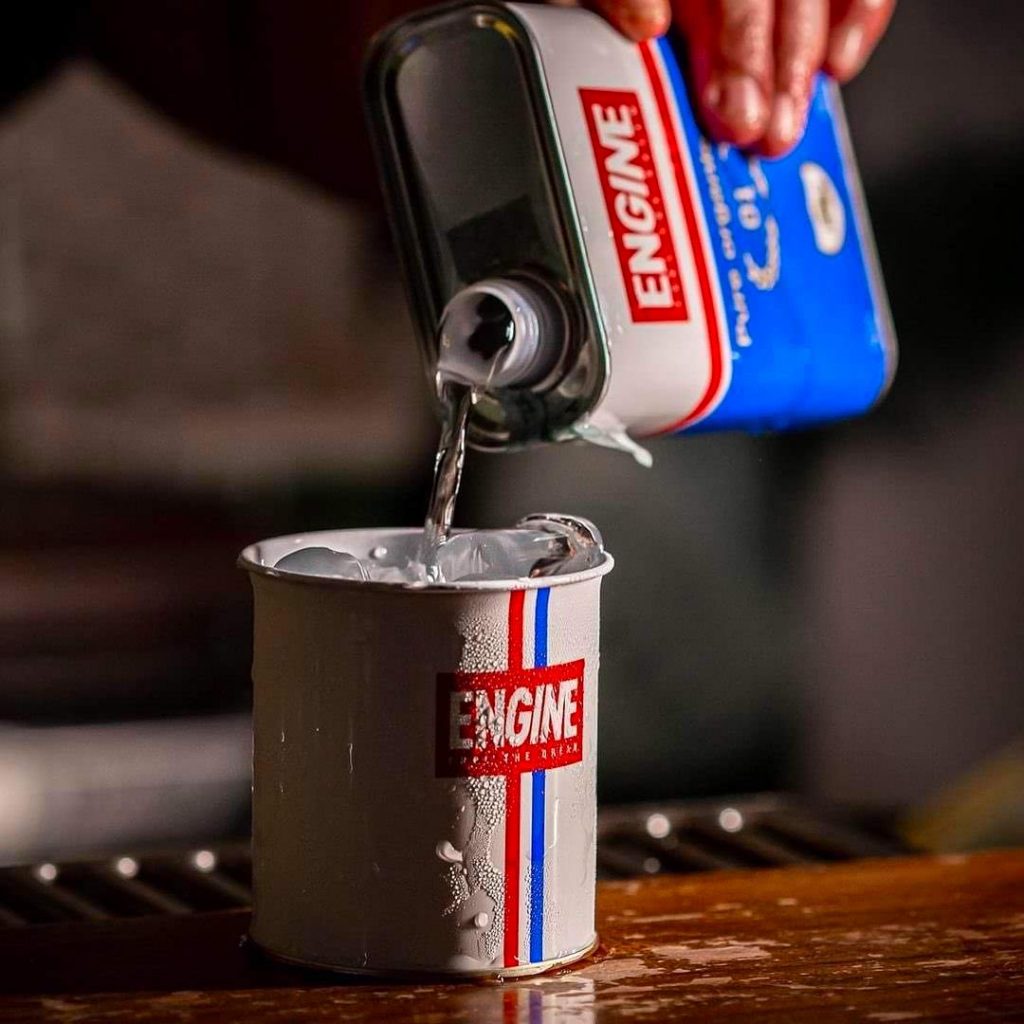 Alta Langa Sage, grown at 800 meters above the sea level, to relax; Sicilian lemon, born by the Southern Italian sea, to refill your energy; Calabrian licorice root, to digest; the Piemonte-grown rose of Damascus, to chill; Italian Alps-sourced water, to refresh; essential oils; organic wheat alcohol and fragrant Tuscan juniper. All mixed and well-balanced together, in order to make the best gin ever.
Fuel the Dream!