Sono note le mie simpatie per Michele Alboreto. È un giovane che guida tanto bene, con pochi errori. È veloce, di bello stile: doti che mi rammentano Wolfgang von Trips, al quale Alboreto somiglia anche nel tratto educato e serio. Ho sostenuto che è fra i sei migliori della Formula 1 e che con una macchina competitiva non sprecherà certamente l'occasione di diventare campione

Enzo Ferrari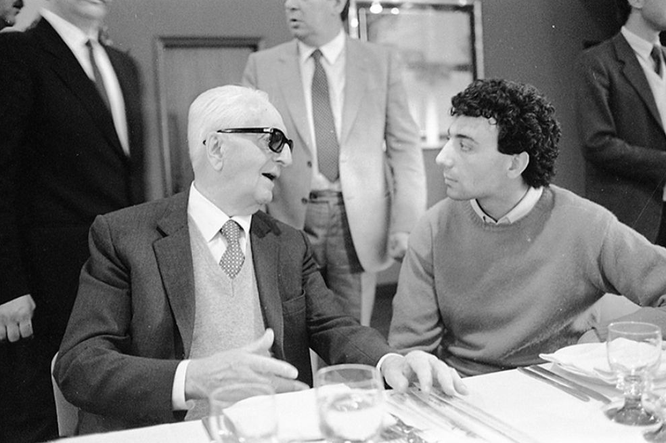 With the words above Enzo Ferrari himself once described Michele Alboreto: then runner up to Alain Prost in the 1985 World Championship, last Italian to win a Formula 1 Grand Prix driving for the Scuderia, as well as 1997 24 Hours of Le Mans and 2001 12 Hours of Sebring overall winner.
We will continue to remember Michele as one of the all time fastest Italian drivers, the one and only who went the closest to win the Formula 1 World Championship after Ascari's crown in 1953. A great man, a lovely husband and father, a proper gentleman, a one-of-a-kind true racing hero.
His motorsport career began in 1976, racing a car he and some friends had built in the Formula Monza series. The car, however, achieved very little success and two years later Alboreto moved up to Formula 3. Wins in the Italian Championship and a European Formula 3 Championship crown in 1980 paved the way for his entrance into Formula 1 with the Tyrrell team.
Two wins, the first in the final round of the 1982 season in Las Vegas, and the second a year later in Detroit, earned him a place with Scuderia Ferrari. Alboreto took three wins for the Italian team and challenged Alain Prost for the 1985 Championship. The following three seasons were less successful, however, and at the end of the 1988 campaign, the Italian left Ferrari and re-signed with his former employers Tyrrell, where he stayed until joining Larrousse midway through 1989.
Further seasons with Footwork, Scuderia Italia and Minardi followed during the tail end of his F1 career. In 1995, Alboreto moved on to sportscars and a year later the American IndyCar series. He took his final major victories, the 1997 Le Mans 24 Hours and 2001 Sebring 12 Hours. In 2001, a month after his Sebring victory, he passed away at the Lausitzring, Germany, while testing an Audi R8 Le Mans which suffered a failure of its left rear tire.