Automotive photographer Huseyin Erturk was introduced to the car world at early age through his father. Upon moving to Los Angeles he re-discovered his passion for it thanks to the city's vast car culture. After being influenced by such masters like Stephen Shore and William Eggleston, he started taking photographs of interesting cars. He set out to capture not only what makes them beautiful, but their individual characteristics as well. Today, Huseyin also works for car manufacturers all around the world.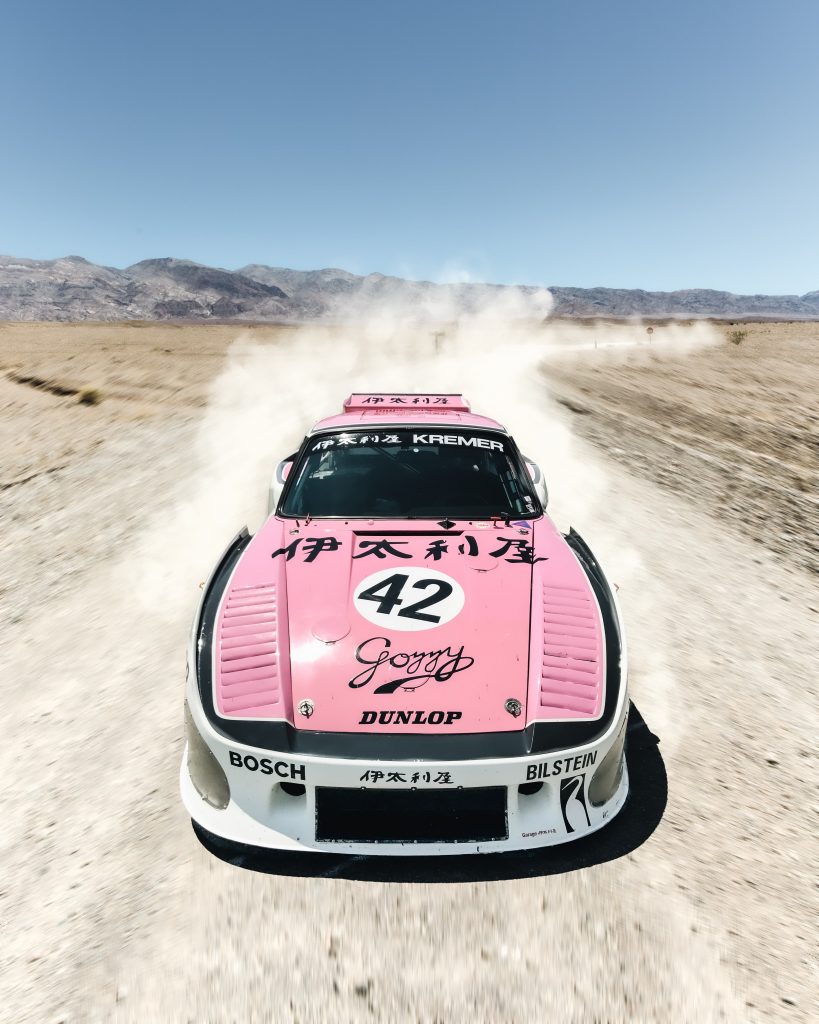 As you probably saw on Car&vintage's Instagram account, one week ago we posted Huseyin's portrait of the pink Gozzy-livered Porsche 935 K3. This Kremer-entered beast has beeb driven at 1980 Le Mans 24 Hours by Germans Rolf Stommelen and Axel Plankenhorn, and Japanese Tetsu Ikuzawa. They qualified a respectable 6th, and ended up 3rd on the grid.
The amazing shot has been printed on Epson Ultra Premium Luster Photo Paper and can be purchased on the photographer's website. All profits from the sale will go to Asian Americans Advancing Justice.
This fine art automotive print is available in different sizes and comes in a between-gloss/matte-finishing, with highly saturated, maximum ink coverage.