Last year, as you might remember, we attended SIRR 2021, the Rally organized by Alexander Kraft of Sotheby's International Realty France – Monaco. Could we have missed the 2022 edition? Certainly not. This year, the approach to Beaune for the worldwide famous Wine Auction held by Sotheby's took off from the heart of Paris.
We left Hotel Saint James in Paris right after breakfast with quite a convoy at our disposal: Bentley Azure, Turbo R and Continental T; 911 Carrera Targa and legendary Range Rover "Overkraft" from Monsieur Kraft's car collection. Last but not least modern Bentayga, Continental GT W12 Convertible and Flying Spur kindly provided by the Crew-based automotive manufacturer.
After a quick stop at majestic Château of Vaux-le-Vicomte, we arrived at Château d'Aunoy for an awesome property visit followed by lunch and relax time.
Champagne, superb black tie dinner, cocktails, cigars and overnight stay at Château Nuits-Saint-Georges ended the Rally Day 1 at its best.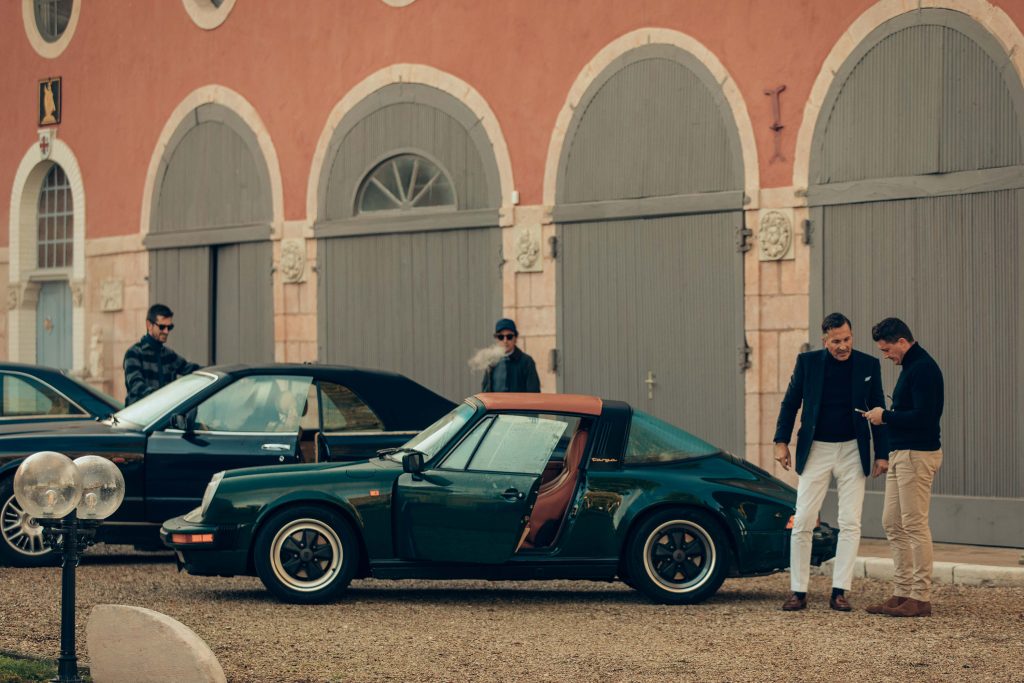 For the second day of the Rally, we opted for the athletically elegant, mid-90s torque-gifted Continental T — definitely our fav ride amongst the other Bentley gems. We cannot deny the almighty Range Rover "Overkraft" and its Negroni bar/cigars/shotguns-filled custom trunk vividly captured our attentions, but the 426 hp Crewe-made majesty is one hell of a ride.
From charming Château Nuits-Saint-Georges we headed to Château de Savigny-les-Beaune. Here we visited one of the biggest Abarth collections in the world, featuring all the models ever conceived for racing by the Scorpion brand. Next to it, a 250+ motorbike and 100+ military jet fighter collections from all era.
A delicious lunch has been served at 14-century Château de Chaillouvres, being guests of the family owning the property. After an afternoon driving session, passing by all the most iconic French vineyards, we landed in Beaune. From 8pm onwards we attended a private wine tasting held by Sotheby's in occasion of the 162nd Hospices de Beaune Wine Auction, the oldest charity of them all which took pace yesterday afternoon in town.
An incredible weekend mixed up opulent properties, vintage cars, classic style, incredible food and drinks and the joviality between friends that made truly unforgettable memories for us to keep jealously.
Thank you Monsieur Kraft, see you at next year's Rally!